What We Are About At Fish The Sea
The owner and webmaster of Fish The Sea is Gareth Roocroft. Please get in contact with me at the following email address: gareth.roocroft (at) gmail.com. I am happy to answers any questions or queries you have! We are based in Bedfordview Johannesburg.
Fish The Sea was founded in November 2009 by Gareth Roocroft in the Gauteng province of South Africa. We started out as an online tackle shop but really struggled to cover the costs of running the fishing shop as sales were not up to standard... In January 2011 we decided to turn it into an information based website...
Read about our conservation research project here...
Read more about Gareth Roocroft's fishing achievements and experience here...
We have a variety of PDF fishing books available as well.
Fish The Sea YouTube Channel - Our awesome YouTube channel with all sorts of videos...
I (Gareth) have managed and run the Gauteng GT's franchise in the RASSPL fishing competition, but gave it up in April 2013 to focus more on social fishing and writing helpful articles.. I am also a regular contributor to all sorts of wildlife and angling magazines.
We want to give you the best experience you can have when you go fishing, so we make sure that you have enough information to help you out on your angling trip! Every fisherman wants to catch that 'amazing' fish... Hopefully here at Fish The Sea we can help you accomplish this goal!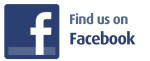 Gareth Roocroft with a Spotted Gully Shark...