Fish The Sea... What To Expect In 2012!
So far Fish The Sea has come along way in a relatively short period of time, read more here... And we are looking to grow even more in 2012. Fish The Sea has become a monthly contributor to the free glossy online and printed magazine Anglers Talk and we recently had our first article in Rock Surf And Deep published in January 2012. We have a Facebook page Fishthesea Sa, at the time of writing we have 1410 friends that continues to grow on a daily basis. On behalf of Fish The Sea I would like to thank you all for your contributions, pictures and sign up, especially our sponsors Ultimate Angling and AICM. Our Fish The Sea Anglers continue to grow and more and more friends are being made...
What to expect from us? Well we currently have 175 pages of information, videos and thousands of pictures on the site, a growing email list with weekly articles and of course exposure through top class angling magazines etc. Our aim is still to grow, as much as possible, we want to be the go to information website for fishing stories, locations, pictures and information. This year we will be doing a lot more freshwater and saltwater fishing all over South Africa bringing you fantastic reports and high class photographs. What we want to do is improve you as an angler and share as much interesting info with you at no cost! We have started developing an angling book which will hopefully be ready asap, it will include everything about all facets of angling in South Africa from beginner guides to the nitty gritty more technical stuff. Watch this space anglers! Here is a new up to date video of all the people involved and what you can expect more of to come! Have a look at some of our artwork available... And design your own fish painting!
Have a fantastic 2012...
Regards
Gareth - www.fishthesea.co.za
Please view our latest HD angling videos here, we upgraded our equipment and camera software in 2018, or by clicking the image below.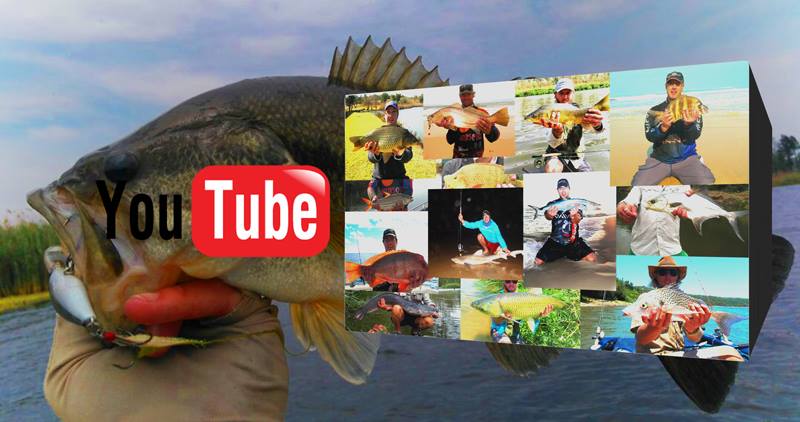 If you wish to advertise on our site, or advertise in our upcoming online angling book please get in touch with me. Also do not forget to join our free mailing list!