FIN NOR, Quantum, Jarvis Walker, Rovex South Africa | Proud Sponsor Of The Gauteng RASSPL Team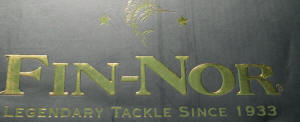 Fin Nor, Quantum, Jarvis Walker; all quality brands that have been around for a long time. Amazing fishing tackle is sponsored at each RASSPL Gauteng event by this Company, known overall as, Apex Walker. Please see information below, including contact details.
Products Sponsored By Apex Walker During RASSPL League Competitions
We have been very grateful to receive some amazing sponsorship and prizes from Fin Nor, Rovex and Quantum, please see images and products below... These have all been made readily available to all Gauteng GT RASSPL anglers in competitions.
Fin Nor HMG 1403H Surf Rod
Review coming soon!
Fin Nor OFC 30H Multiplier Reel
Review coming soon!
Rovex High Abrasion Monofilament Line
Review coming soon!
RASSPL Prize Winners
The following photo's are prizes won in Gauteng competitions, thanks to Fin Nor, Rovex and Quantum.
Prize Giving (A huge thanks to Howard at Fin Nor for sponsoring prizes)
Contact Apex Walker South Africa
Contact Howard Johnson, Trade only, contact your nearest tackle dealer for rods reels and spares.
9 Meadowbrook Business Estate, Jacaranda Avenue, Olivedale, 2158, Johanneburg, South Africa
Phone: +27 11 4621 302 Fax: +27 11 7040 095