Halco Twisty Spoon Information - Best Spoon By Far
I have tested out many lures in my time and fished with many spoons, and although many of them have been Halco products, there is no bias when I say this is the best spoon I have ever used. If I had to choose one lure to fish with for the rest of my life, I would have no hesitation in choosing the Halco Twisty Spoon.

The Halco Twisty Spoon is a master piece of design work as the curved ends create the perfect imitation of wounded baitfish. You can fish this metal lure at a variety of speeds, from ultra slow along the bottom, to a very quick retrieve that imitates a wounded mullet on the surface. The Halco Twisty Spoon can catch you absolutely anything, so there is really no need to list the species of fish. Have a look at the Halco Catch Album to see some of the species this deadly spoon has accounted for.
We are currently OUT OF STOCK of all lures and accessories. We apologize for this inconvenience.
Halco Twisty Spoon Specifications
The Halco Twisty Spoon is available in a chrome colour as well as red and chartreuse. The Halco Twisty comes in a variety of sizes and this means you can target anything from small freshwater species to larger offshore saltwater fish like the Yellowfin Tuna. The sizes this lure is available in is listed below:
5 grams

10 grams

15 grams

20 grams

30 grams

40 grams

55 grams

70 grams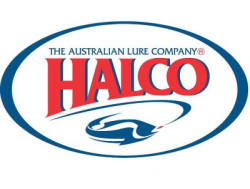 For estuary fishing I would recommend using the size between 5 and 20 grams, and when throwing from the surf, anything between 30 and 70 grams (Depending on the rating of your rod) will get you the fish you want. To order this amazing spoon please contact me, alternatively have a look at more Halco Products, images and information.